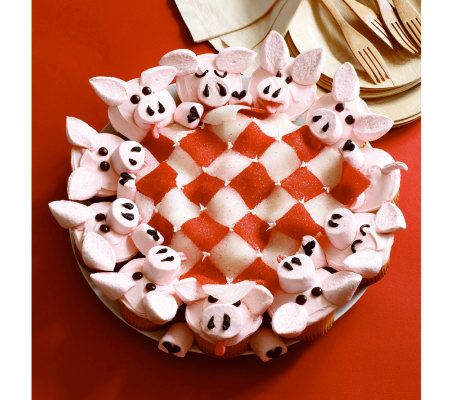 *raises hand* I confess I love sweets! Cakes, cookies, candy, pies...love it all! I was watching my favorite
QVC
host
David Venable
last night on his show
'In The Kitchen With David.'
He is the ultimate foodie. And of course on his show last night he had on some of the 'How did I go this long without this?' items. At the end of the show he had on a blogworthy cookbook. It's called
Cupcakes, Cookies, & Pie, Oh My!
by Karen Tack and Alan Richardson. This cookbook has the cutest and most fun recipes I've seen in a while. You can make cameras out of brownies and shoes out of cupcakes. Instead of going to a fancy bake shop and paying a lot of money for someone else to do it for you. It's DIY!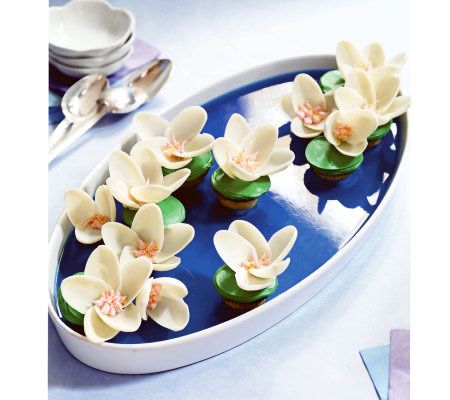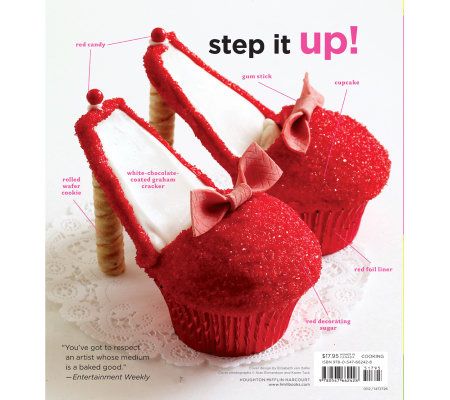 The pictures in the book are so colorful. David pick the right book to present for Spring. This is the perfect cookbook to make Easter or Mother's Day treats. You can have fun making treats with the kids during spring break or during one of those rainy April days. And for the kids' birthday how cute would it be making frog cupcakes or little sheep for a birthday theme?! Check out this cookbook and other cookbooks in
David's cookbook corner
.And you can watch
'In The Kitchen With David'
on Sundays at 12pm ET and Wednesdays at 9pm ET on
QVC
.